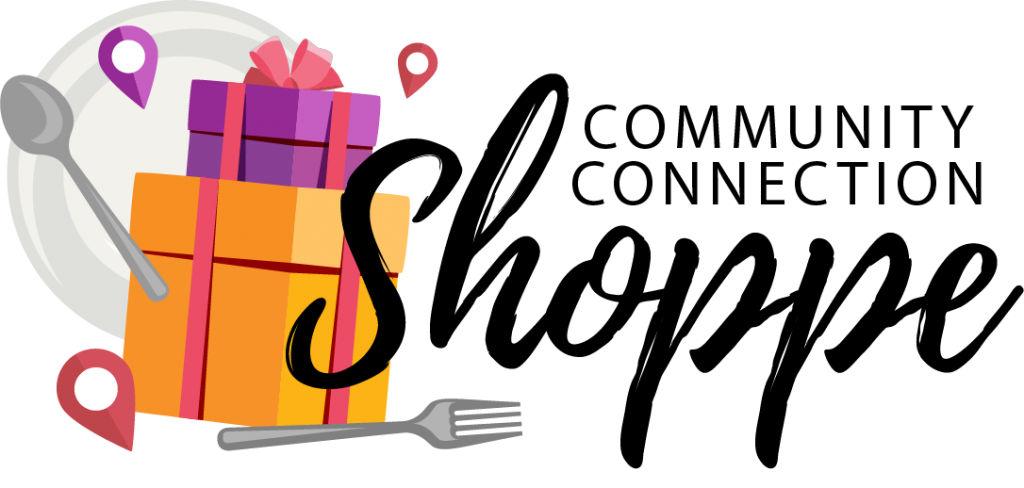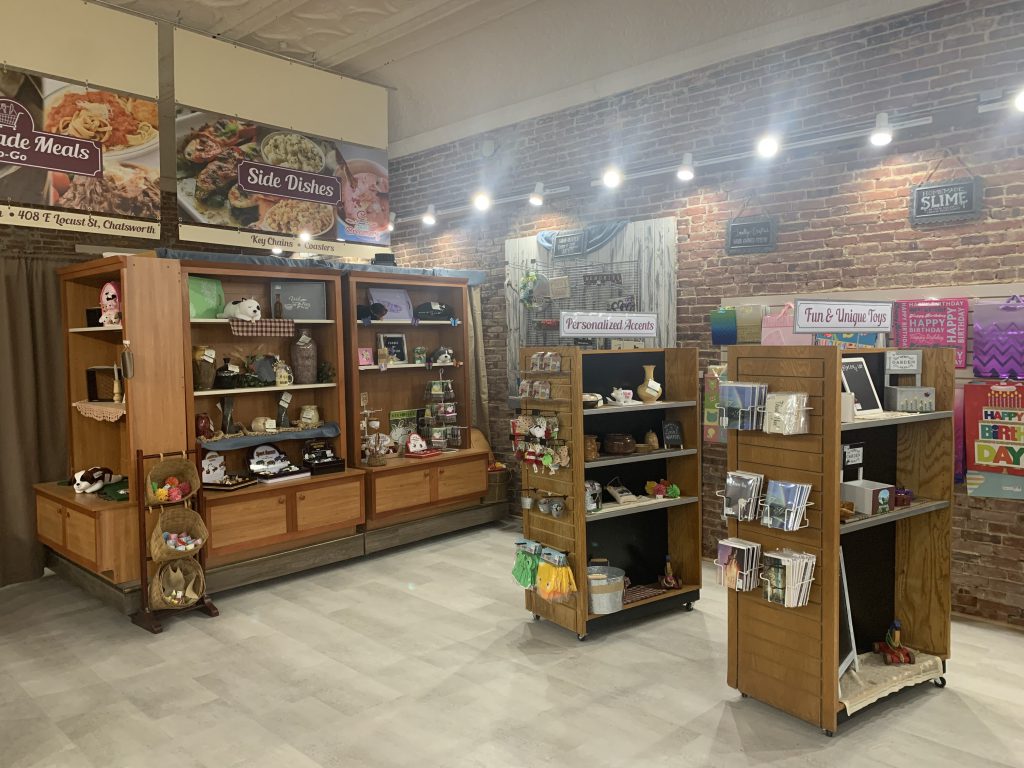 Visit Chatsworth's newest addition – the Community Connection Shoppe, located at 408 E Locust St. Chatsworth, IL 60921. The shoppe offers a variety of one-of-a-kind, unique, locally-made/accented creations! You can find wood crafts, blown glass, pottery, painted or accented decor, hand-sewn items, stained glass night lights, children's toys, homemade frozen meals, locally-made goat milk soap, organic popcorn, organic flour, and so much more!
The Shoppe works with local farms, businesses, and artists including; Hoffman's Little Acres, Brian Severson Farms, Catton's Creamery, BluEarth Artwork, Nature's Designs by Tiff, local artists Dale Maley, Brock Eddelman, Mary Catherine Carter, Jean Doran, and more! Another unique aspect of the Community Connection Shoppe is the new laser engraver. Ask about customizing your own keychain or wood piece!
Most of our inventory is hand-crafted or locally-accented! Hand-creating items takes time! It will be a while before we will have a full inventory in the store as we create items and search for local volunteers/craftsmen and area farmers who want to be a part of the Community Connection's mission! We appreciate your understanding!
The Shoppe is run by volunteers and owned by the non-profit, Community Connection Group of Central Illinois Ltd, not individuals. All sales tax is included in the pricing so that when checking out, you pay in whole dollars.
Stop by Wednesday – Saturday, 10:00 am – 3:00 pm
Be sure to check out our Facebook page here!